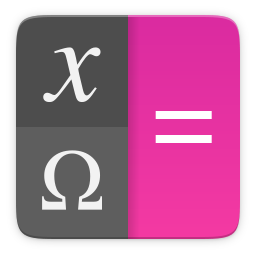 Qalculate!
- the ultimate desktop calculator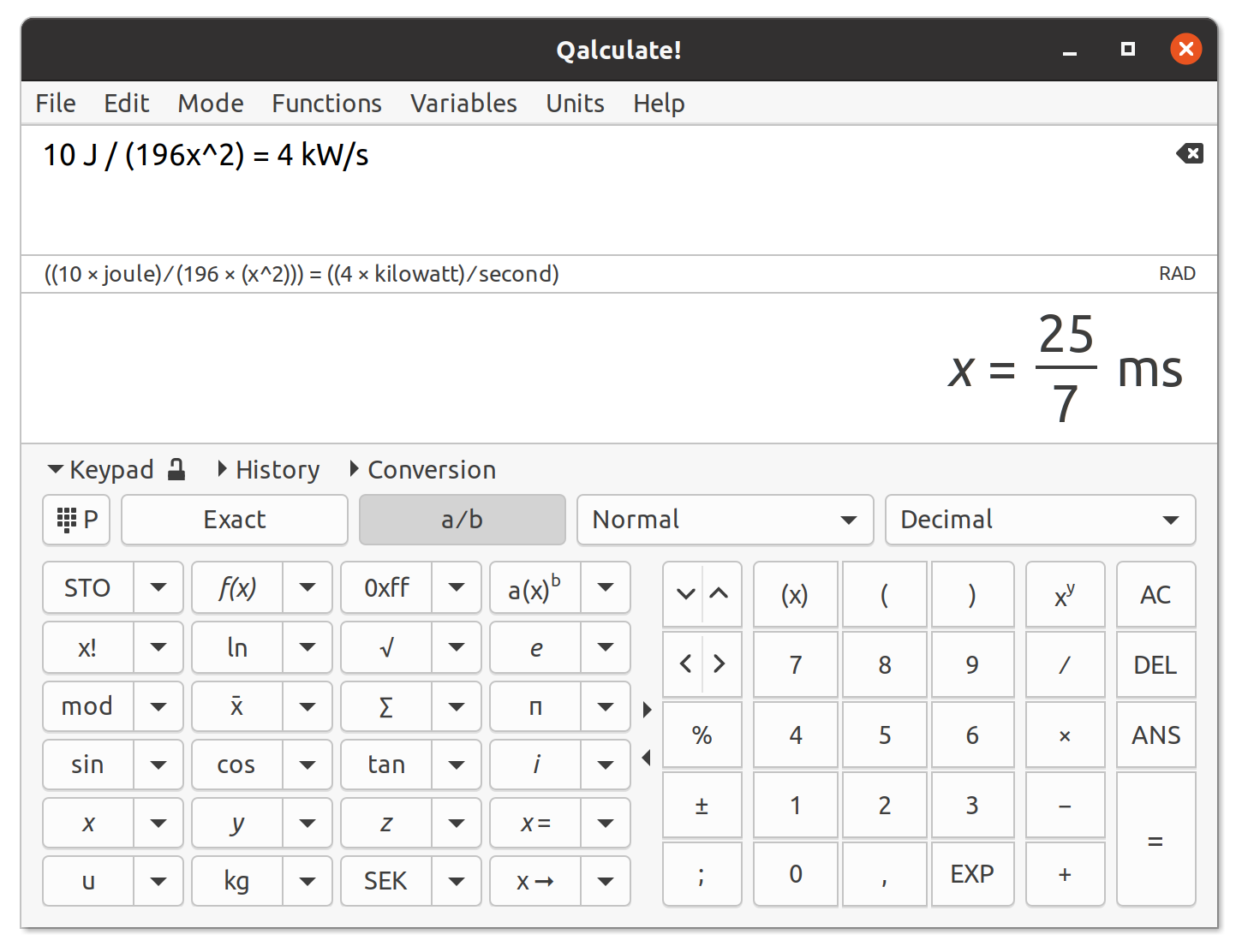 Qalculate! is a multi-purpose cross-platform desktop calculator. It is small and simple to use but with much power and versatility underneath. Features include customizable functions, units, arbitrary precision, plotting, and a user-friendly interface (GTK+ and CLI).





This project welcomes new developers. Visit the project page

here

.
---
Latest News
.: 2018-01-17 :. Qalculate! version 2.2.1 released
Version 2.2.1 includes bug fixes and minor feature enhancements. Get the new version from the downloads page.

List of changes:
Fix electric constant, magnetic constant, and characteristic impedance of vacuum.
Fix handling of Unicode symbols in expressions with quotation marks.
Fix segfault in solve() function.
sinc() function.
Fix never ending cell cycling with tab on last cell in matrix/vector dialogs (GUI).
Add vacuum_permeability and vacuum_permittivity as alternative names for magnetic and electric constants.
Add completion only names to enable completion of Greek letters from the Roman letter names.
Suppress gnuplot output in terminal.