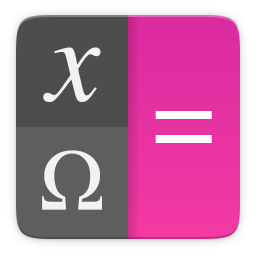 Qalculate!
- the ultimate desktop calculator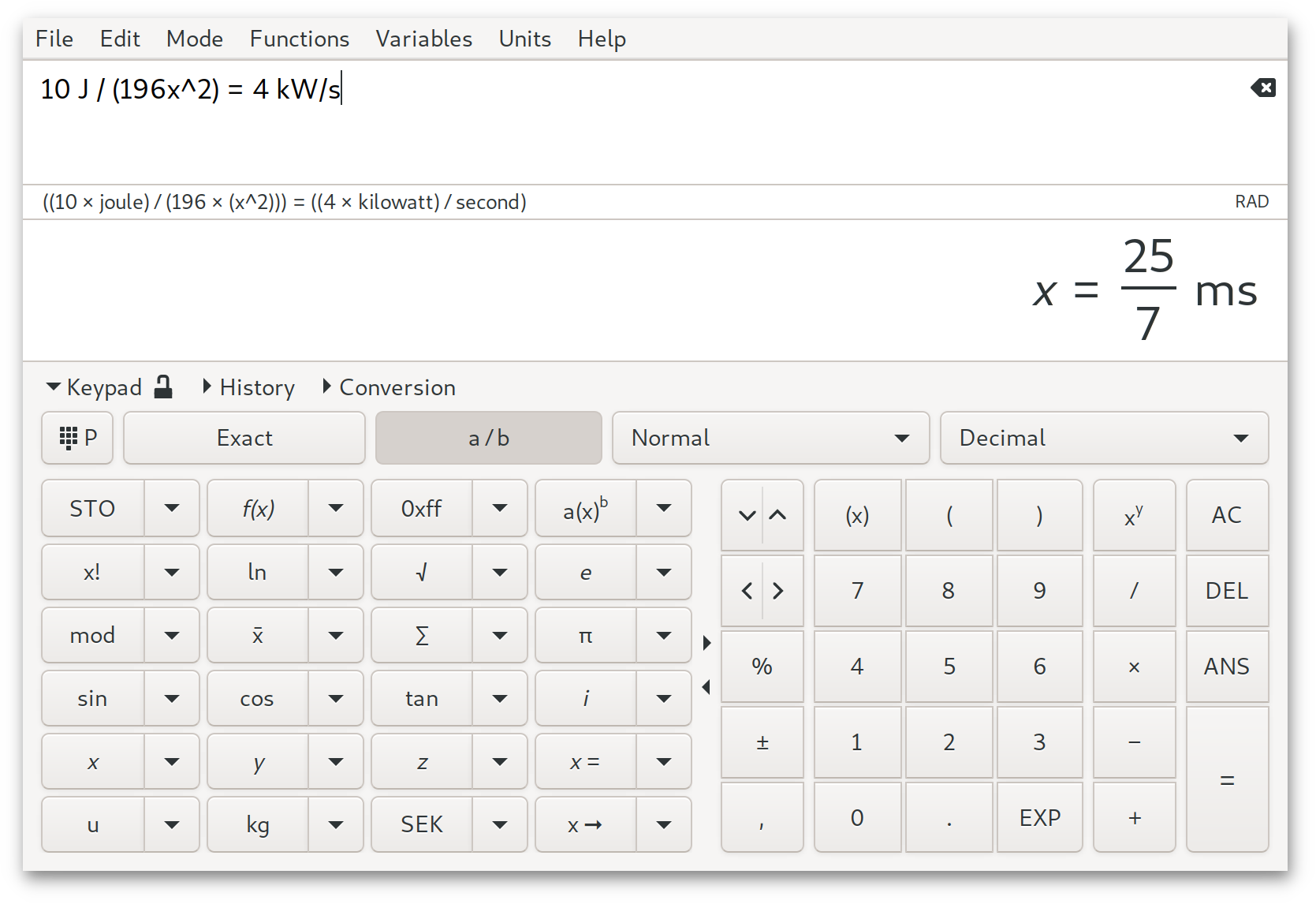 Qalculate! is a multi-purpose cross-platform desktop calculator. It is simple to use but provides power and versatility normally reserved for complicated math packages, as well as useful tools for everyday needs (such as currency conversion and percent calculation). Features include a large library of customizable functions, unit calculations and conversion, physical constants, symbolic calculations (including integrals and equations), arbitrary precision, uncertainty propagation, interval arithmetic, plotting, and a user-friendly interface (GTK+ and CLI).

Qalculate! is free software, licensed under the GNU Public License v2 (or later).




This project welcomes new developers. Visit the project page

here

.
---
Latest News
.: 2020-11-23 :. Qalculate! version 3.15 released
List of changes:
Replace equals button with a clickable icon in the upper right corner of the expression entry (GUI)
Optional extra column of customizable keypad buttons (GUI)
Use icons for "Value", "Text", and "Copy" in history view and hide all buttons when keypad is shown simultaneously (GUI)
Add "Exact" menu item to result popup menu when appropriate (GUI)
Automatic and dual approximation and fractions mode in qalc and Gnome shell search provider
Do not ask before overwriting temporary variables in qalc
Add keyboard shortcuts for approximation (Ctrl+E), fraction mode (Ctrl+F), and save variable (Ctrl+R) in qalc
Add "precalculate expression" argument (default false) to save() function (this also changes the behaviour of ":=")
Support multiple equivalent custom digits, separated by semicolon (e.g. "0;aA1;bB2;cC3"), and phoneword digit set in base() function
Always place unit with prefix first (fixes kWh)
Fix local time zone on Windows
Fix matrix/vector multiplication with approximate matrix/vector variable
Fix parsing of expression with multiple degree signs
Fix segfault in unit manager (GUI)
Minor bug fixes and feature improvements
Get the new version from the downloads page.